2017 October Market Research for Phone Tripod
|
With the rapid development of smart phones and improved people' s living standard, the phone tripod attracts more and more attention. Considering the high interest of it, we made a market research for phone tripod on October.
1.Google Trend Analysis
As the picture shown, the interest of keyword "phone tripod" has been on a fluctuant increase in the past 5 years. The average monthly searches of "phone tripod" are 22,200 at present. Google the "phone tripod" and there are about 5,470,000 results. In the Amazon Movers & Shakers, the phone tripod ranks 16th on October 2017, with the ranking goes up 175%.
Google Trend in Past 5 Years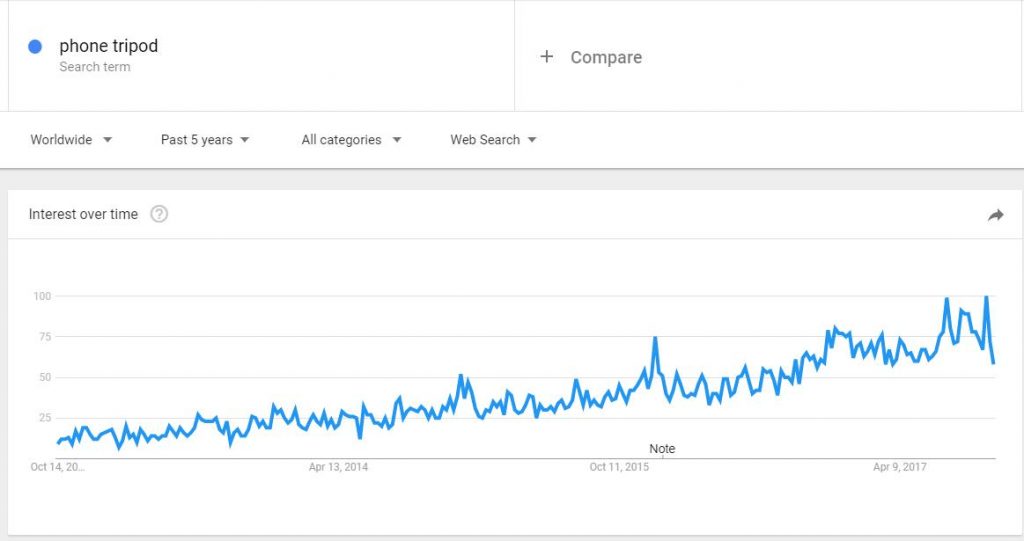 Average Monthly Searches
Google Search Result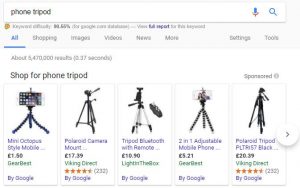 Amazon Movers & Shakers Ranking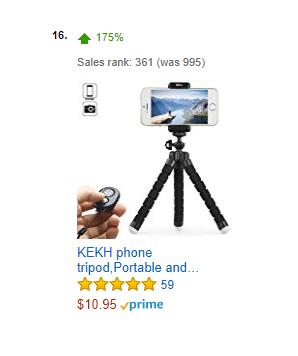 2.Features
The phone tripod is used for fixing the phones, taking photos, making live video, etc. There are mainly two types of it: the octopus tripod and adjustable tripod.
Keywords: phone tripod
3.Google Images

4.Search Volume on Social Media Platforms
Instagram – 386 posts for #phonetripod
On Instagram, there are 386 posts for the keyword #phonetripod, and most of the posts have dozens to hundreds likes and dozens of comments. One of the popular posts has 303 likes and 43 comments.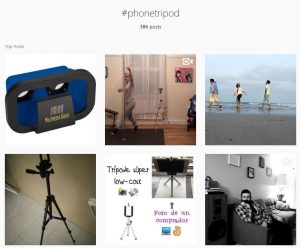 Facebook – Video 9,258,283 views
On Facebook, many videos about phone tripod have thousands of views, and the most popular video, published in November 2016, has 9,258,283 views.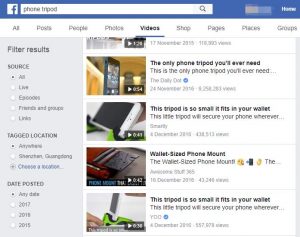 Youtube – 918,000 results
On Youtube, there are 918,000 results for keyword phone tripod, and most of them are review videos. One popular review video has 105,105 views, 1K likes and 346 comments. But the most popular video is about DIY phone tripod, with 172K views.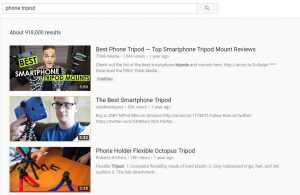 Twitter – Most promotion
On Twitter, most of the posts are about the promotion of phone tripod.
Quora.com
On Quora, there are mainly the questions about "which phone tripod is better", with 3-7 answers.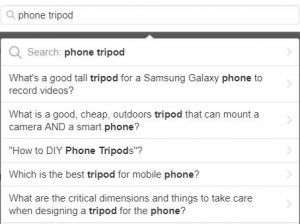 5.Retail Price and Sales on Online e-Business Platform
Amazon.com
As mentioned above, the phone tripod ranks 16th in the Amazon Movers & Shakers on October 2017. And there are 38,632 results for "phone tripod". Most of the phone tripods are sold at the retail price USD6-20. Up to now the max reviews quantity is 2,916.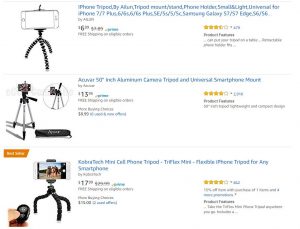 eBay.com
On eBay, there are 12,763 results for phone tripod. The average retail price is between USD5-30. The popular one showed 3192 sold and 23 product ratings.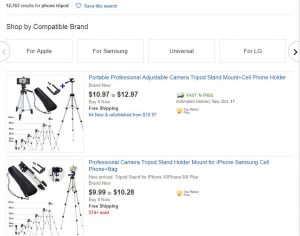 Fancy.com
On Fancy, there are 91 products for phone tripod. The average retail price is between USD5-25. The popular one has 5700 likes.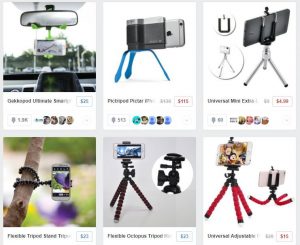 Walmart.com
On Walmart, there are 780 related product and the retail price is mainly between USD7-30. The max reviews quantity is 18.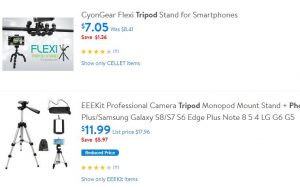 End Words
If you are interested in selling Phone Tripod, you could WHOLESALE from Aulola at best factory price and Sell in Amazon / eBay /… to make more profit! For example: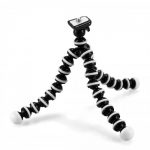 Octopus Tripod
Wholesale: $1.62 / £1.12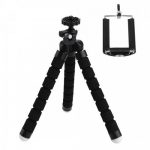 Octopus Sponge Tripod
Wholesale: $1.72 / £1.19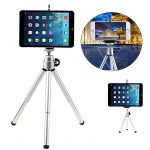 Adjustable Phone Tripod
Wholesale: $1.72 / £1.19
Aulola here share the newest marketing information and tips for win-win cooperation with you. We focuses on wholesaling & retailing mobile phone accessories, vehicle electronics, camera accessories, home & garden, beauty & makeup, game accessories, e-liquid, etc. Anyone interested in us could visit our site: aulola.co.uk