No.1 Improve Sound Quality of Phone/Tablet PC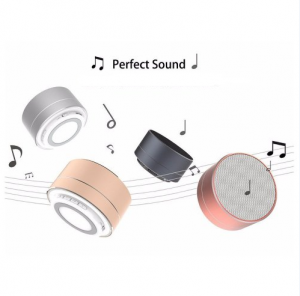 Most people spend lots of time on phone, especially when they have a rest at home. But when they use the phone to play music or video, they found it wastes power with poor sound quality of phone. A good solution to solve this problem is, use Bluetooth speaker.
A wireless Bluetooth speaker could improve the phone sound quality greatly with strong endurance, even the phone power run out, Bluetooth speaker could still have enough power to work. And it could be placed at anywhere you want, no limit of space.
No.2 Free Your Hands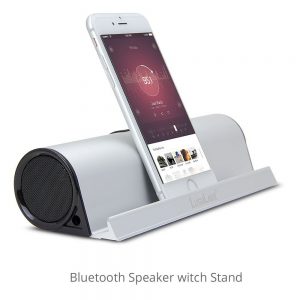 Usually we have to take phone/Tablet PC in our hands when lying on bed, which makes our hands and arms tired. Don't worry, nowadays there is scaffolding Bluetooth speaker on the market, which is a good choice to free your hands.
Such kind of Bluetooth speaker could fix well your phone/Tablet PC with scaffolding support. And you also could adjust the viewing angle freely.
No.3 Decorate Home Environment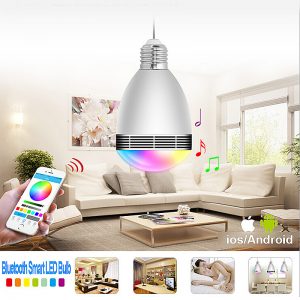 Nowadays Bluetooth speaker also keeps pace with times, which means it is fashion conscious.
A Bluetooth speaker with fashionable and characteristic look not only could be used to listen music, but also could be as a ornament to decorate your living environment. You could put it on the headboard, tea table or anywhere you want.
No.4 Hands-free Call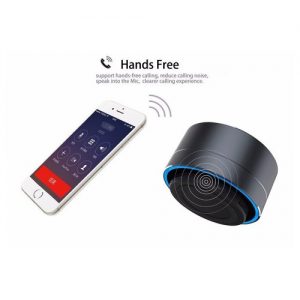 Many Bluetooth speakers support phone answer. It could free your hands and help you make calls easily.
But if there is someone else around you, it is not convenient to answer calls because hands-free call could not protect the privacy of call. So it is advisable to apply this function at home or when driving.
No.5 Support Early Childhood Education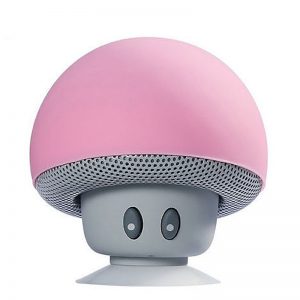 As phone's external multifunctional speaker, Bluetooth speaker could be used as a product to support early childhood education, such as playing children's songs, poems, fairy tales and so on.
By the way, Bluetooth speaker is more crash resistant than phone, you don't have to worry too much about your Bluetooth speaker being broken by your children.
No.6 Support Learning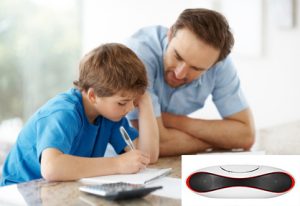 Bluetooth speakers also could support card play. Even in the case of no cell phone, you could insert the storage card and play the audio file directly.
This function could help users listen music anytime as well as learning the English or other languages as a learning tool. In that way, learning and entertainment, both are not missed.
No.7 Care for Elders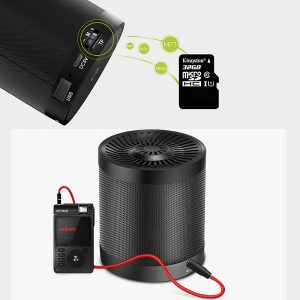 Of cause many Bluetooth speakers has the function suitable for the elderly – FM radio. Elders  like to take a radio when they going out for a walk. But the single radio is out of date now.
A portable Bluetooth speaker with FM function is the best choice for elders. This kind of Bluetooth speaker is fashionable with compact design, which is very convenient to take. The simple digital button could switch over FM easily, and the sound quality is much better than old-style radio, which increases much funny and happiness on elders' walking.
So, why not buying a portable Bluetooth speaker now to show your care for elders?
No.8 Outdoor Sports Equipment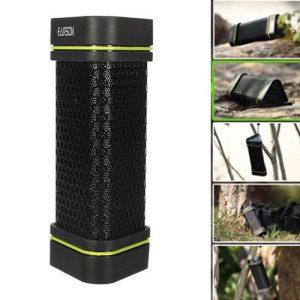 For those who are keen on outdoor sports, music could make sports more relaxing and full of sense of rhythm. A professional outdoor portable Bluetooth speaker could satisfy your needs no matter you go cycling, climb mountains or go camping.
This kind of speakers adopt full sealed design, which is water-proof, dust-proof and crash resistant. It works normally even under the poor outdoor condition.
No.9 Mobile Charge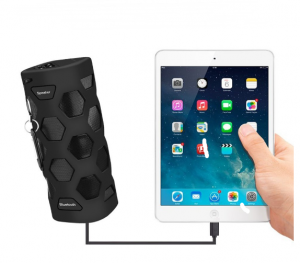 What should we do at outdoors if cell phone has no power? You must said we could use the power bank to charge. But what if we do not take the power bank? Try to charge your phone with Bluetooth speaker!
Do not be surprised because there are some outdoors Bluetooth speakers with charging function as a mobile charge. Due to the strong battery capacity, these Bluetooth speakers could charge your phone at any moments. So, if you take this kind of Bluetooth speaker when you go outsides, you could leave your power bank at home.
No.10 Get Rid of Cable Tie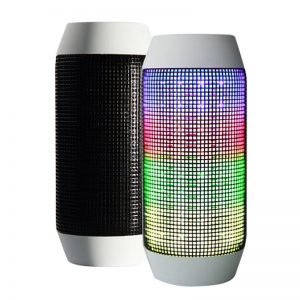 Bluetooth protocol already is upgraded to 4.0 + currently, which means it has lower power consumption, more stable signal transmission and more than 15 meters long Bluetooth transmission distance. Therefore, you could get rid of cable tie, listen the music at ease, whether at indoors or at outdoors.
Need to remind you guys that please pay more attention to the Bluetooth protocol version when choosing the speaker. The low version (lower than 4.0) Bluetooth speaker should not be in your consideration because it may could not guarantee stable endurance and signal transmission.
If you are interested and consider to buy, we recommend you to read this passage THE BEST PRICE FOR SPEAKER – COMPARE WITH AMAZON or come here to find your favorite Bluetooth speaker.