The Best Price for Speaker – Compare with Amazon
Do you look for speaker with the best price for value?
Do you want to make max profits on selling speaker?
If you answered "yes" to any of the above questions, you've come to the right place. Today we will share a list of 4 kinds of speaker, including show you their pros and cons, the comparison of price between Aulola and Amazon.
1. Portable Wireless Bluetooth Speaker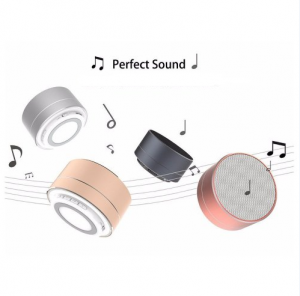 Pros
Wireless and hands free, very convenient
LED multicolor lights with 4 modes, cool disco effect
Built-in Li-Ion Battery, support 5-6 hours of music play
Excellent compatibility
Cons
Not louder than iPhone or laptop speaker
Price Comparison
Amazon: min £9.99 (not include shipping charge)
Aulola: wholesale £5.36, MOQ: 5pcs (free UK Delivery on orders > £200)

2. S5 Bluetooth 4.0 Stereo Speaker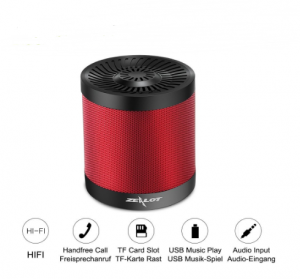 Pros
Easily and quickly connects to bluetooth devices
Pocket size with Loud Clear Sound
Long play time and less charging time
Cons
Too loud Chinese voice of start saying
Price Comparison
Amazon: min £12.99 (Free UK Delivery on orders > £20)
Aulola: wholesale £10.91, MOQ: 5pcs (free UK Delivery on orders > £200)
3. Mini Crack Pattern Bluetooth Speaker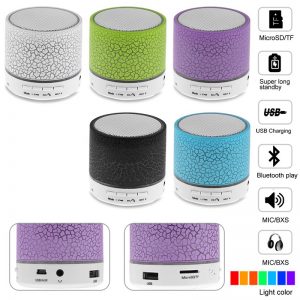 Pros
Mini size and cool design
Built-in microphone and rechargeable battery, convenient
Nice quality of sound
Cons
Not too long playtime
Price Comparison
Amazon: min £7.30 (Free UK Delivery on orders > £20)
Aulola: wholesale £4.34, MOQ: 50pcs (free UK Delivery on orders > £200)
4. LED Dancing Water Jet Speaker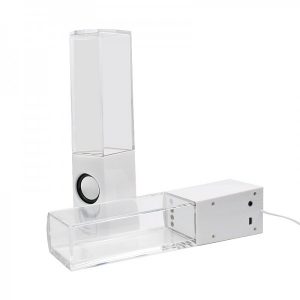 Pros
Water jets dance to the power and intensity of the music, very cool design
4 LED colour lights, 4 Water jets, cool effect
Compatible with all the music player
Cons
Not convenient to take
Price Comparison
Amazon: min £14.99 (free UK Delivery)
Aulola: wholesale £11.73, MOQ: 14pcs (free UK Delivery on orders > £200)