Wholesale 3.5mm Audio Connecting Cable Male to Male
|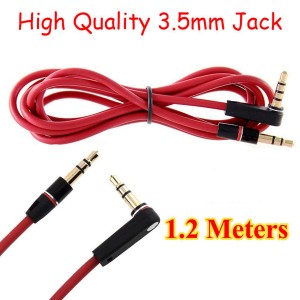 Wholesale 3.5mm Audio Connecting Cable Male to Male
Wholesale Price: £0.68
MOQ: 20 pcs
Product Description:
1.2m High Quality 3.5mm Audio Stereo Connecting Cable Male to Male. This small cable is widely used in all 3.5mm audio source devices such as computer, tablet, moible phone, MP3/4/5, DVD, TV , radio. Simpley connects the audio source devices with amplifier or loudspeaker for audio signal transmission.
Features:
1.Gold plated connectors ensure the best conductivity and stable signal transmission.
2.High quality and brand new for a long term use.
3.Thick bigger cord, flexible and able to stand wear.
Specifications:
1.Weight: Approx. 20g
2.Length: 120cm
3.Material: Oxygen-free copper
Includes:
1 x 3.5mm Audio Cable