Best Smart Band 2017 – Top 5 fitness tracker
|
Smart bands listed below play multiple roles in your life, especially, for fitness enthusiasts. Image this: After an exercise, you want to know exactly how many kilometers you run, how much calories you consume. You want to test your real-time heart rate, also track your sleep. Of course, all these roles should be performed by a single product. Now, you can get the answer: Smart Bands
Unlike ordinary watches, just show the time and date. Smart bands are more concerned your health and fitness (Of course, the time and date function is included).
Choose the best smart band, smart bracelet or fitness activity tracker from the list.
1.Fitbit Charge 2
Fitbit, a mobile electronic medical company, is committed to research and promote the healthy products. Fitbit Charge 2 is its the most representative of smart bracelet.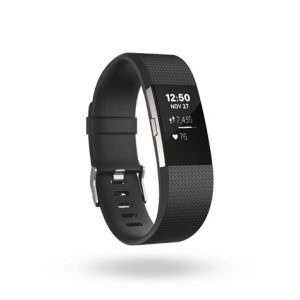 Let's look at just how good the Fitbit Charge 2. Track all-day activity like steps, distance, calories burned, floors climbed and active minutes. PurePulse technology, providing continuous and automatic heart rate data, helps you to analyze the effectiveness of your activities, maximize your workouts. SmartTrack technology automatically recognizes the exercise your performing and records your metrics to the free companion APP. See call & text notifications on the OLED display. Automatically track how long and how well you sleep and wake with a silent vibrating alarm. Find moments of calm throughout your day with personalized guided breathing sessions based on your heart rate.
$149.88
2.Xiaomi Mi Band 2
Mi Band 2 is an updated fitness tracker wristband with 0.42 inch OLED display screen and touch button. Support sleep tracker, pedometer, distance, calories, sedentary reminder, call / APP message reminder.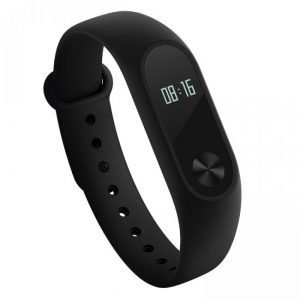 Equipped with a ADI photoelectric heart rate sensor, can real-time detect heart rate, let you adjust the motion state scientifically and consume fat efficiently. 2nd Gen Bluetooth 4.0 chip, for faster and stable connections, also more power-saving. Waterproof IP67 means you needn't take smartband off while showering or washing your hands. Lift wrist to wake up the screen, easy and convenient to see it. 20 days ultra-long standby time for a full charging.
$32.99
3.Jawbone UP2
This smart band looks like a silver bracelet, very simple and lightweight from Jawbone. It uses its built-in accelerometer to track your steps, distance walked all day. The free UP APP calculates calories burned based on your age, gender, height, and weight, along with activity intensity and duration.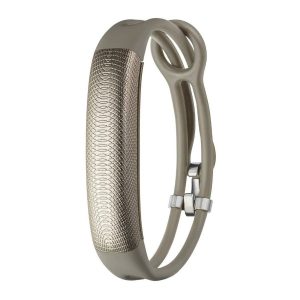 The other glaring feature of Jawbone UP2 is The Smart Coach: The UP2's Smart Coach engine works together with the free UP APP for iOS and Android to provide you with personalized health and fitness tips based on your activity, food intake, and more.
$25.99

4.Samsung Gear Fit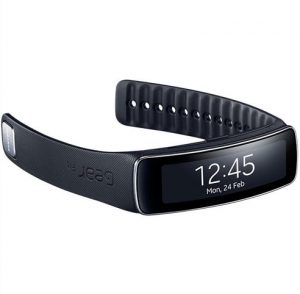 Samsung Gear Fit, 1.84 inch curved super AMOLED touchscreen display, IP67 is prepared for any adventure with its dust and water resistant protection. 24 / 7 wearable, always-on tracking keeps track of your activities throughout the day. Simple interaction, allows you to easily control basic functions, such as, reject calls with messages, quick reply to messages and control alarms. Connected notification, the device equips you with instant notifications of emails, SMS, incoming calls, and 3rd party apps.
$68.95
5.BlueWeigh
BlueWeigh Bluetooth 4.0 activity fitness tracker monitor your workout, active time, steps, burned calories and sleep. The glaring feature is anti-lost alert: The smart band will alert if you are out of Bluetooth range.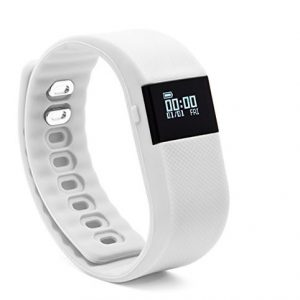 Moreover, it helps you to locate cellphone within Bluetooth range. Set time / date from your phone, alarm, inactivity reminder (silent vibration), sync data wirelessly and automatically to your smartphones. Low energy consuming OLED display, fast charge (15-20 min) lasts 7-10 days, standby 15 days and more.