Female to Female HDMI Adapter Connector
|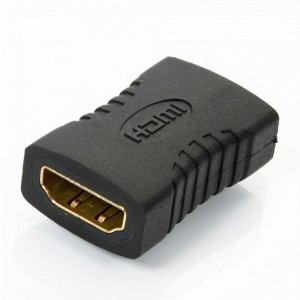 Gold plated interface Female to Female HDMI Adapter Connector
Wholesale Price: £0.75
MOQ: 50pcs
Product Description:
HDMI Female to Female Adapter Connector. Made of high quality material and with professional design, this adapter is compact, but reliable and stable in performance.
Features:
1.High quality HDMI female to female adapter
2.Can be used to change the gender of HDMI cable interface
3.Gold plated interface ensures the best connection
4.Available to extend the stock HDMI cable
5.Compact, lightweight, easy to carry and use.
Includes:
1 x HDMI Female to Female Adapter Connector