Waterproof /Dirt proof / Shockproof Phone Shell for iPhone 6
|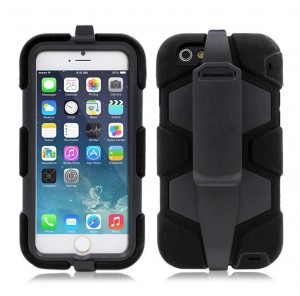 Waterproof /Dirt proof / Shockproof Case Cover Phone Shell for iPhone 6 4.7″ – Black
Wholesale Price: £2.76
MOQ: 50pcs
Product Description:
Waterproof /Dirt proof / Shockproof Case Cover Phone Shell for iPhone 6 4.7″ – Black. This case is specially designed for swimming lovers, surfing lovers and explorers. You can protect your iphone when you play on the beach, driving, skating, or do some water sports and have no need to worry about it falls into the water, dirt, or snow, on floor.
Descriptions:
1.Material: PC + Silicone.
2.High quality case.
3.Fashion, popular, comfortable.
4.User-friendly design.
5.Accurate holes.
6.Protect your phone from scratches, dirt and bumps.
7.With stand function.
Package Includes:
1 x Phone Case
This innovative waterproof skin will change your mind about mobile device protection. Please don't miss to buy!