Wholesale iPhone 6 Super Thin TPU Transparent Case
|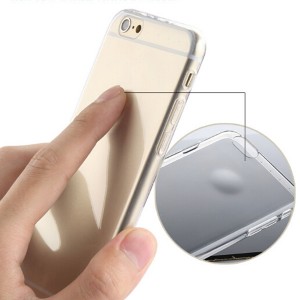 Wholesale iPhone 6 Super Thin TPU Transparent Case
Wholesale Price: £0.13
MOQ: 50pcs
Product Description:
Newest Super Thin TPU Transparent Case Nice & Simple for iPhone 6 4.7 inch. Designed especially for iPhone 6, it delivers a winning combination of good looks, unbeatable design, coverage, style and quality.
Features:
1.Brand new with nice workmanship.
2.TPU material.
3.Comfortable and Form-fitting.
4.Provide scratch and slip protection.
5.Opening for to the volume control, camera lens and headset jack.
6.Full Access to iPhone 6's functioins.
Package Included:
1 x Newest Super Thin TPU Transparent Case Nice & Simple for iPhone 6 4.7 inch