Wholesale Super Mini Wired Foldable Selfie Stick Monopod
|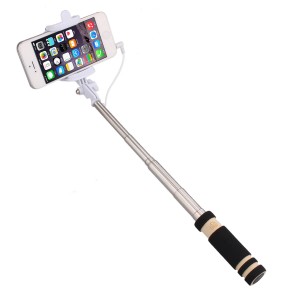 Wholesale Super Mini Wired Foldable Selfie Stick Monopod
Wholesale Price: £1.09
MOQ: 20 pcs
Product Description:
Super Mini Wired Foldable Selfie Stick Monopod – Black. This product is a great assistant to help you take photos of yourself by yourself or take pictures with your friends and family.
Features:
1.Foldable, lightweight, easy to carry
2.Easy to use, just plug and play
3.The pipe is made by stainless steel with groove on it, never worry the pipe will spin
4.Non-slip and soft sponge handheld
5.Suitable for IOS 5.0 & above system & android system
Specifications:
1.Max Length: 48cm
2.Foldable Length: 13.8cm
3.Package Dimension: 15 * 5 * 3.5cm
4.Weight: About 97g
Includes:
1 x Mini Selfie Sticks
1 x Pouch
1 x Packing Box
Note:
Part of the android mobile phone cannot be used directly, you need to install a similar 360 camera APP to use. The software installation, can go to the android mall to free download.