Wholesale Ultra Clear LCD Screen Protector Cover Guard Shield for iPad Air 1 & 2
|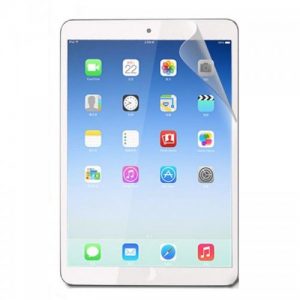 Wholesale Ultra Clear LCD Screen Protector Cover Guard Shield for iPad Air 1 & 2
Wholesale Price: £2.0
Special Price:£1.70
MOQ: 20 pcs
Product Description:
3 x Ultra Clear LCD Screen Protector Cover Guard Shield for iPad Air 1 & 2.
Description:
These Quality screen protectors maintain your screen's original touchscreen sensitivity without compromising the high-definition viewing experience.
Custom made for your device, no further cutting is required. Easily removable with no sticky residue or marks left on screen.
Easy to apply and remove, with no sticky residue left behind.
Helps to prevent screen scratching and other damage.
Features:
Screen Protector Guard for iPad Air 1 2 (5th and 6th Generation)
Made with Top Quality Japanese PET Material
Package content
3 X Clear screen protectors
1 X cleaning cloth
1 X smoothing card