Sticky Spongy Heel Grips Insoles Inserts Shoe Pads
|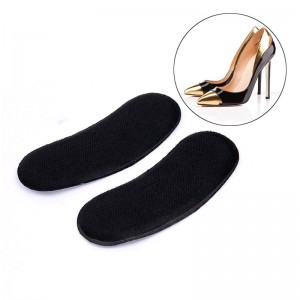 Pair Sticky Spongy Heel Grips Insoles Inserts Shoe Pads
Wholesale Price: £0.13
MOQ: 50pcs
Product Description:
1 x Pair Sticky Spongy Heel Grips Insoles Inserts Shoe Pads.
Features:
1.Prevents rubbing and cutting causing sore heels.
2.Very useful if shoes are slightly too big.
3.Specially shaped and padded for extreme comfort.
4.Sticky backed insert to insure it stays in place.
5.Never need to put plasters on your actual heels again.
Note:
Before using, clean the shoe lining, and just rinse and air-dry it after using.
Specifications:
1.Material: Soft Spongy
2.Color: Black
3.Quantity: 1 Pair
4.Thickness: Approx. 0.3 cm
5.Size: Approx. 10.5 x 4 cm
Includes:
1 x One Pair Heel Grips