Wholesale Mini Magnet to Micro USB 2.0 Charger Connecter Adapter for Sony Xperia
|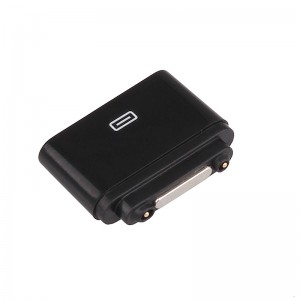 Wholesale Mini Magnet to Micro USB 2.0 Charger Connecter Adapter for Sony Xperia
Wholesale Price: £0.82
MOQ: 20 pcs
Product Description:
Mini Magnet to Micro USB 2.0 Charger Connecter Adapter for Sony Xperia Z1 Z2 Z3. A new accessories for Sony XL39H. The products was designed by technicist of crafts.
Features:
1.Brand new with good quality and factory price.
2.Keep the water-proof function of your mobile phone.
3.Compact and super lightweight.
Specifications:
1.Connector: Micro USB Female to Magnetic Dock Connector Male
2.Dimension: 26 x 16 x 6.5 mm (1.02 x 0.63 x 0.26 in)
3.Weight: 5g
Includes:
1 x Micro USB to Magnetic Dock Connector