Wholesale Liquor Spirit Pourer Free Flow Wine Bottle Pour Spout Stopper Stainless Steel
|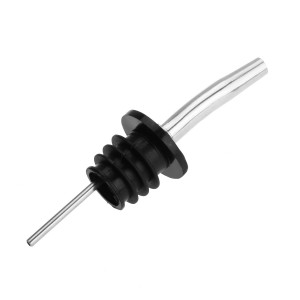 Wholesale Liquor Spirit Pourer Free Flow Wine Bottle Pour Spout Stopper Stainless Steel
Wholesale Price: £0.27
MOQ: 50 pcs
Product Description:
Liquor Spirit Pourer Free Flow Wine Bottle Pour Spout Stopper Stainless Steel. Prepare mixed drinks smoothly and efficiently with this tapered stainless steel liquor pourer.
Features:
1.Brand new and good quality
2.Specially designed to save money by regulating pour quantity and increasing service speed
3.The long, tapered spout allows for more accurate, directed pouring, to help avoiding spillage and keeping an eye on quantity
4.Functional and sharp, this liquor pourer is sure to be a good fit at any bar or restaurant.
Specifications:
1.Size: 113 * 29mm
2.Material: Stainless steel / rubber
3.Weight: 20g
Includes:
1 x Liquor Spirit Wine Bottle Pour Stopper Pourer